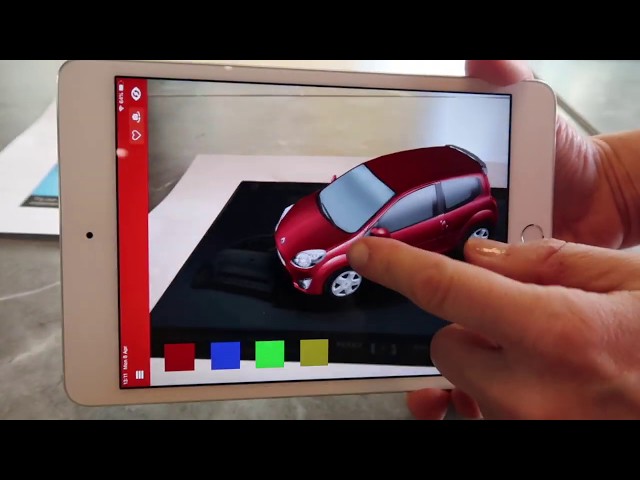 Augmented &
Virtual Reality
Immersive
Experiences

Book a Free Consultation
Augmented Reality is a technology that overlays digital content onto the real world.
We create AR Experiences to help businesses to add another dimension to their marketing communications and enhance customer experience.
Improve Communication
AR allows users to consume content in more more interactive ways improving customer experience.
Increase Exposure
Create Memorable experiences and stand out. AR provides new prospects for marketing and advertising such as branding and cross channel marketing opportunities.
Engage your Audience
Use AR to turn all your passive product, packaging, brochures or any other marketing collateral into active digital channels for greater customer engagement.
Maximise ROI
AR creates business value by improving performance across the value chain – product development, manufacturing, service and many other areas.
Our Services
Digital Assets Creation
We provide a whole range of graphic assets including 3D Modelling or products, full CG Environments, UI and UX Design, Animation and Simulations. We can also repurpose digital materials to create different types of experiences.
AR for Marketing
We produce Augmented Reality solutions both online and offline. Whether is placing your product on the real world or trigger from printed materials we create fully interactive experiences that will substantially increase audience engagement.
AR / VR for Training
Train your teams or individuals with immersive training using AR and VR with accurate 3D animations. Virtual Training is a proven way to safely educate learners minimising risk and costs.
Events
Retail
Training
Real Estate
Healthcare
Tourism
Manufacturing
Solutions
"The AR experiences delivered almost double (1.9 times) the levels of engagement compared to their non-AR equivalent."

Neuro-Insight
Talk to Us
AR and VR create business value by improving performance across the value chain. Whether is marketing or training, we bring content to life through interactive and engaging experiences
Some of our Clients and Projects we've worked on